WEAR AND PAIR
Quickly and easily with your smartphone and select your preferred options.

PERCEPTIBLE VIBRATIONS
Increasing vibrations alert you the presence of speed cameras, red traffic light cameras, average speed cameras and more.

CHECK YOUR SPEED!
The vibrations remind you that you're close to speed-controlled areas. Be careful, don't exceed the speed limits.


Compatible with Android and iOS smartphones

It works in 90 countries with over 120,000 marked points

It doesn't require a continuous internet access. It doesn't consume GIGA of your smartphone

It works via Bluetooth and GPS with screen off and more connected devices

Wearable and rechargeable battery with over one month of autonomy

WOOLF/Shake guarantees an immediate pairing of the device and your smartphone

GET CLOSER, property algorithm that progressively improves the GPS accuracy

The Customer Service responds on business days within 24 hours
ADD & REMOVE POINTS OF INTEREST DIRECTLY ON THE MAP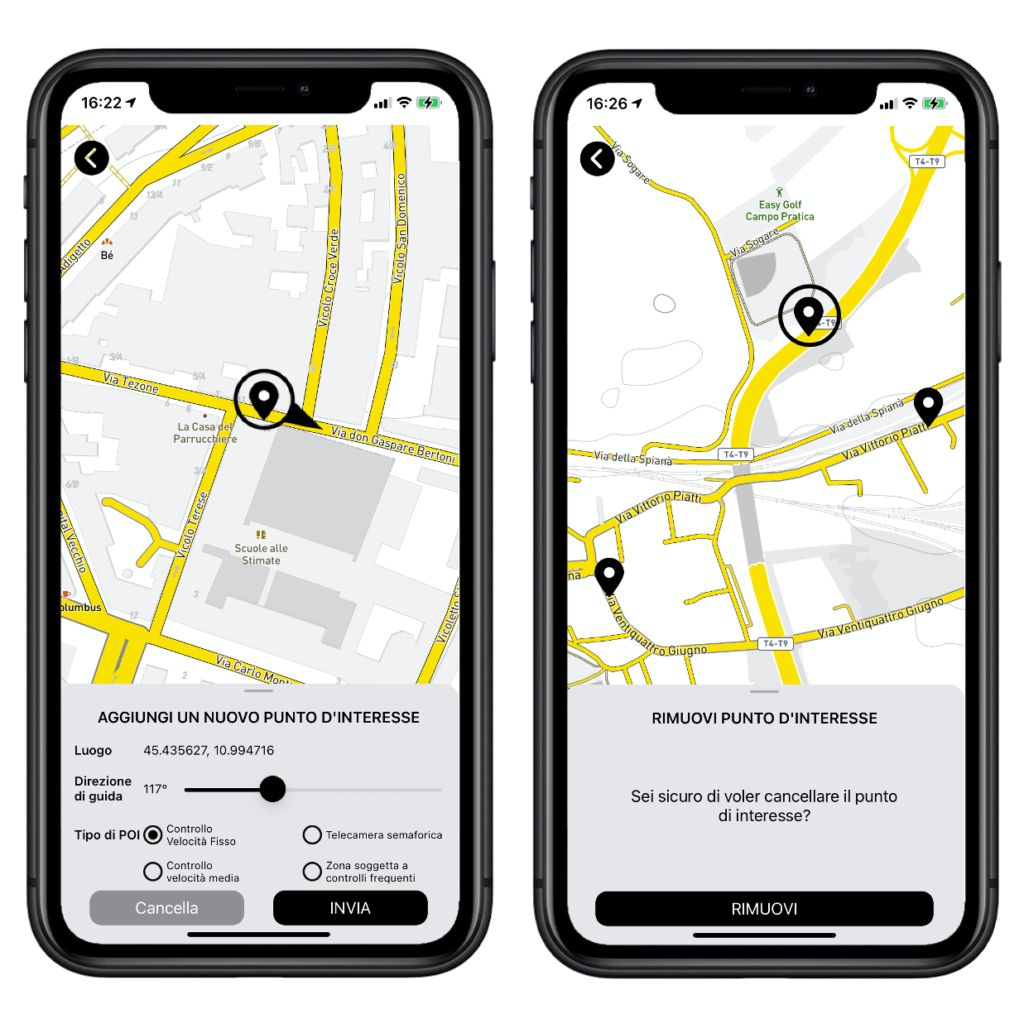 ADD A NEW POINT OF INTEREST
To Add the POI simply touch and hold on the map.

Use the "driving direction" slider to define the travel direction,
The information will be to the Data Center for approval. After approval the POI will permanently appear to the map
REMOVE AN EXISTING POINT OF INTEREST
Simply touch an existing POI on the map to remove it.
The information will be sento to the data center for approval. After the approval it will be permanently removed from the map.
AVAILABLE FOR ALL USERS BY UPDATING THE APP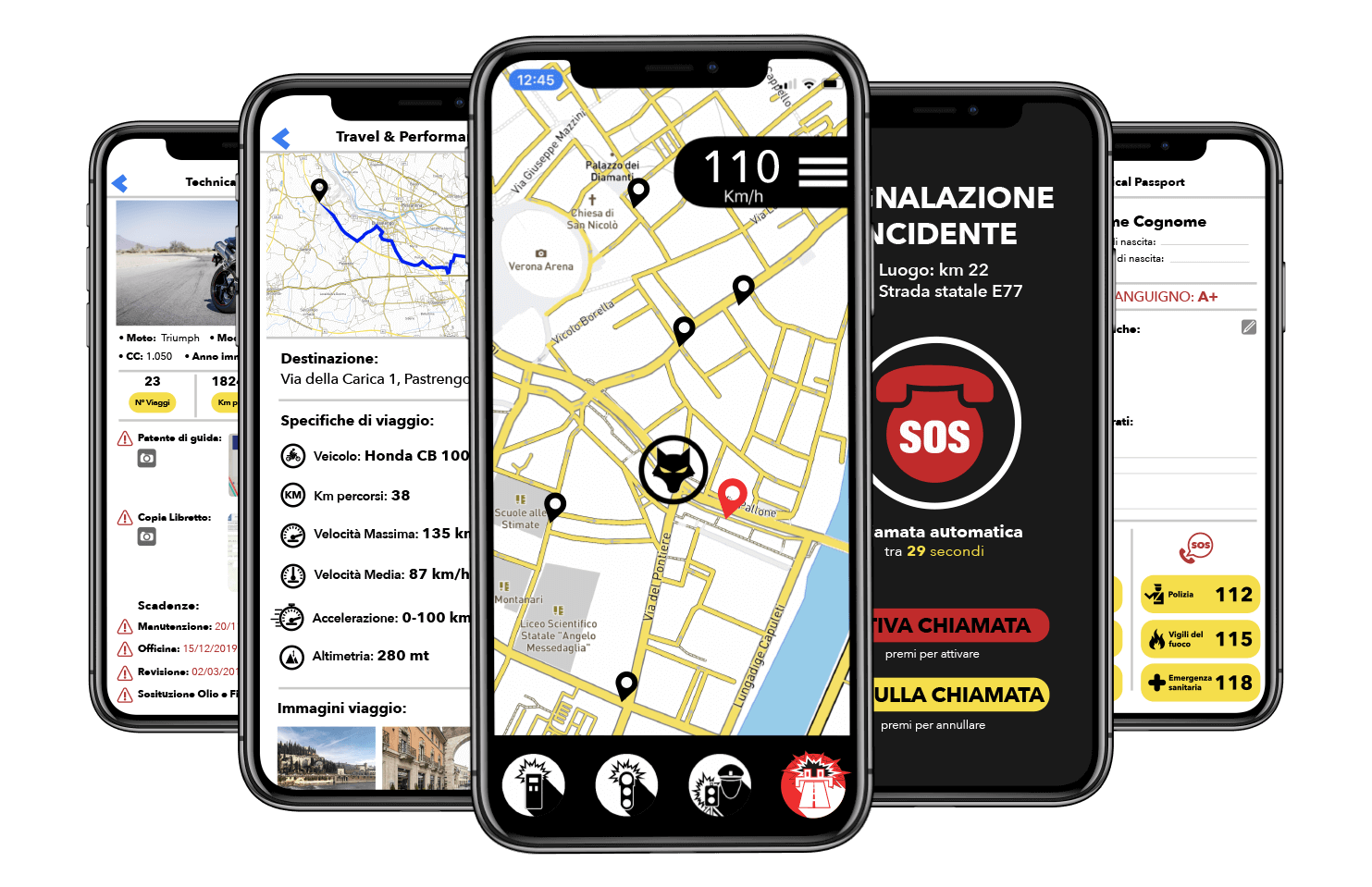 COMMUNITY WARNING SYSTEM
Allows to alert other community members in real time, while driving (to report mobile patrols, accidents, speed cameras not indicated and more).

TECHNICAL PASSPORT
Records useful information about your vehicles and notifies you of technical and administrative deadlines (license renewal, revisions, coupons and more).

MEDICAL PASSPORT
Allows to have always on hand the necessary information in case of rescue in your Country and abroad.

TRAVEL & PERFORMANCE DIARY
Stores your routes, maximum and average speed, kilometers traveled and other dynamic data.

CRASH ALERT & EMERGENCY CALL
In case of severe accident, sends an alert message to 3 pre-selected numbers, indicating time and place. If activated by mistake, it can be deactivated within 60 seconds.