Connected Driving Assistant
In your Country and abroad, WOOLF alerts you with increasing vibrations approaching the marked points without any visual or auditory distraction.


Wear it on your wrist and travel safely. Warning vibrations are perfectly perceptible on all types of motorcycles.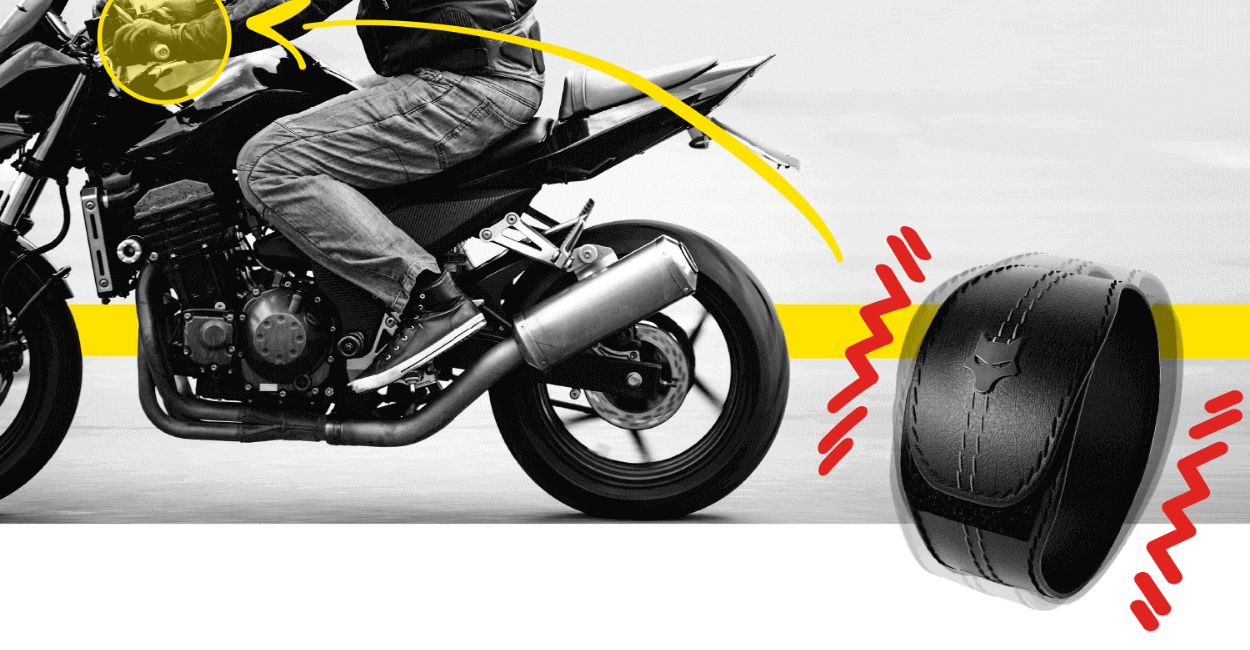 Put the keyring in your pocket to be alerted by clearly perceptible vibrations.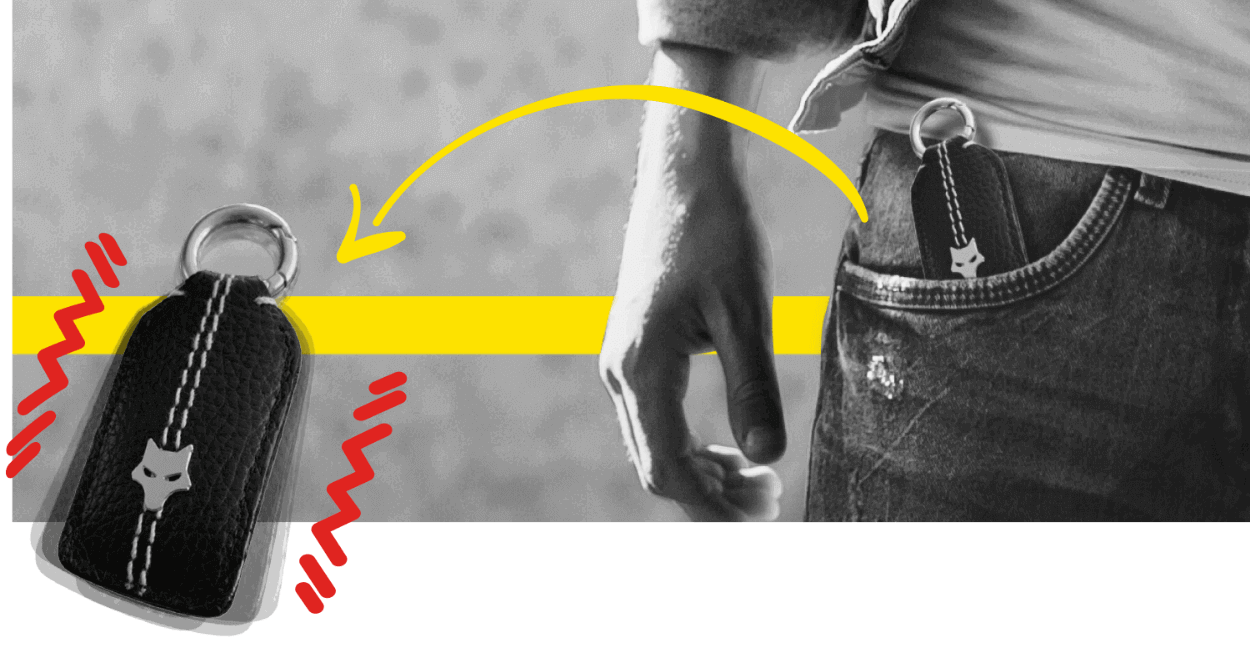 WEAR AND PAIR
Quickly and easily with your smartphone and select your preferred options.

PERCEPTIBLE VIBRATIONS
Increasing vibrations alert you the presence of speed cameras, red traffic light cameras, average speed cameras and more.

CHECK YOUR SPEED!
The vibrations remind you that you're close to speed-controlled areas. Be careful, don't exceed the speed limits.

By activating the wristband or the keyring, you are immediately connected to our database of over 120,000 marked points in more than 100 countries worldwide.
Increasing vibrations alert when approaching the speed cameras, average speed cameras, red traffic light cameras and more, reminding you to watch your speed.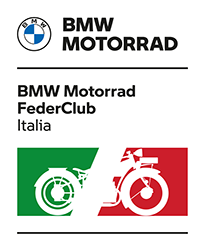 WOOLF offers a 20% discount on the full list price to members regularly affiliated with BMW Motorrad FederClub Italia.


This discount cannot be combined with other ongoing promotions.
Please contact your association administrator to obtain the coupon code to be applied during the purchase process.
AVAILABLE FOR ALL USERS BY UPDATING THE APP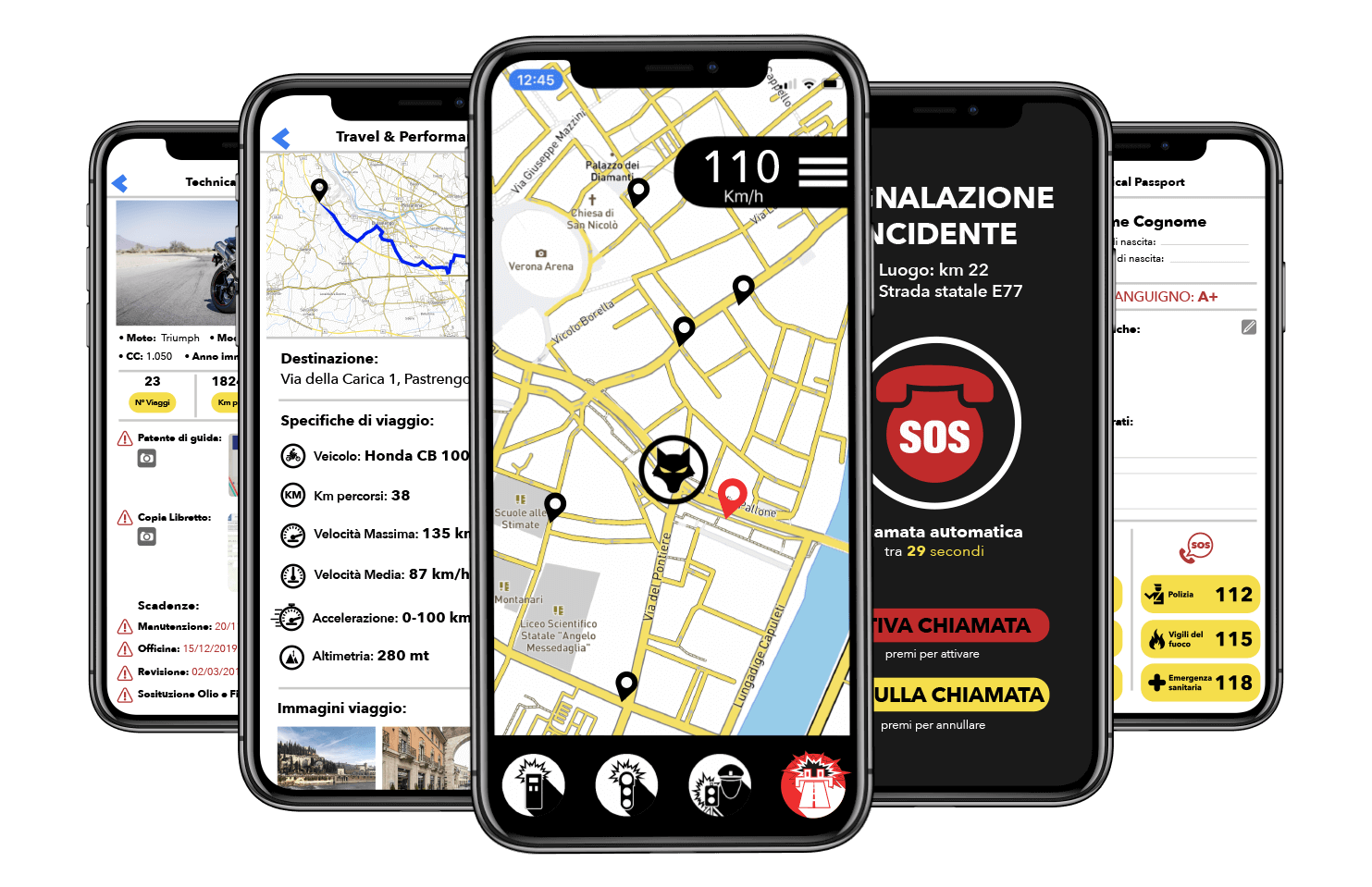 COMMUNITY WARNING SYSTEM
Allows to alert other community members in real time, while driving (to report mobile patrols, accidents, speed cameras not indicated and more).

TECHNICAL PASSPORT
Records useful information about your vehicles and notifies you of technical and administrative deadlines (license renewal, revisions, coupons and more).

MEDICAL PASSPORT
Allows to have always on hand the necessary information in case of rescue in your Country and abroad.
TRAVEL & PERFORMANCE DIARY
Stores your routes, maximum and average speed, kilometers traveled and other dynamic data.

CRASH ALERT & EMERGENCY CALL
In case of severe accident, sends an alert message to 3 pre-selected numbers, indicating time and place. If activated by mistake, it can be deactivated within 60 seconds.

WOOLF is the first wearable device entirely dedicated to safe driving. It allows you to drive safely without distractions by limiting the risk of being fined and losing points on your license.

This wearable device will help motorcyclists to avoid speeding fines. It alerts motorcyclists to the presence of speed cameras, red traffic light cameras and more with increasing vibration.

Can a wristband help you to avoid speeding fines? I use Waze every time I am in the car to be warned about speed cameras. I don't have that luxury on my bike. A group of Italian bikers solved all this.

Its database has over 120,000 reported points in more than 70 countries, and it is updated free of charge. It may seem expensive, but if you save your license and avoid speeding fines, it pays for itself quickly.

"After the update it is excellent and it's impossible not to use it"

"It's mandatory to have one if you're a biker…It works great. Try it and you won't be disappointed!"

"The product is really good. Excellent workmanship in the production of the straps (fine Italian leather, do not forget) and it can be worn comfortably even with technical clothing. The app is well-designed and constantly updated (which is important)".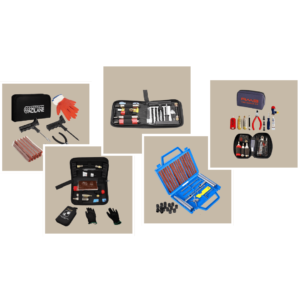 Foratura imprevista? Niente paura…ecco i 5 migliori kit di riparazione pneumatici per moto Probabilmente è capito a tutti e sappiamo che si tratta di una
Read More »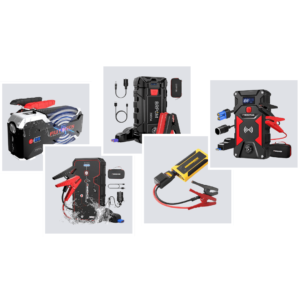 Non rimanere in panne! Ecco i 5 migliori avviatori di emergenza per la batteria della tua moto Cosa c'à di peggio di girare la chiave,
Read More »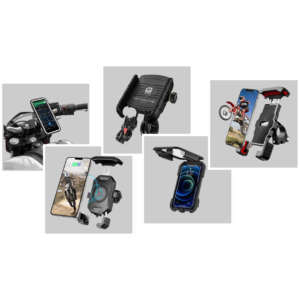 Non occorre spendere una fortuna! Ecco i 5 migliori porta cellulari economici per moto In moto si sa, è sempre meglio tenere gli occhi sulla
Read More »
Everywhere in the world, real motorcyclists recognize themselves in the strong sense of group belonging.
The wolf is part of the pack, even when he's alone.
A pack of wolves represents the perfect mechanism of organisation in which the group gathers to help each other as it happens among motorcyclists.
WOOLF is a free interpretation of the English term "wolf". The double O with the symbol ON – OFF, represents the biker always connected to WOOLF Intelligent Drive.
SUBSCRIBE TO OUR NEWSLETTER